Impact successes from 12 years of impact investing
Ananda was founded in 2010 with an intuition of bringing impact and business success together.

As the first German impact fund with a European focus, our achievements are tangible:
32
companies in the portfolio

280+
million
euro have been invested in our portfolio companies by us and our co-investors.
45
%
diverse founding teams in our portfolio (gender, ethnicity, disability)
58
%
diversity within the Ananda team
10
million
people have benefitted directly from the solutions in our portfolio

13
SDGs
addressed by our portfolio companies
7
planetary
boundaries addressed
Our co-investors include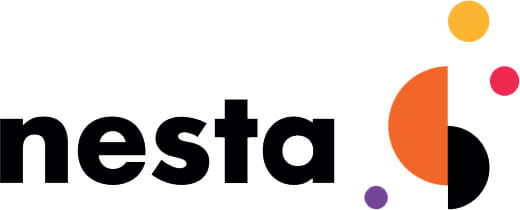 Our approach
We have also discovered, refined and honed what our initial intuition of combining impact and investing actually means to us.
Never compromise on impact
At Ananda, it's important to us that we are fully aligned with our founders and their mission. We've gone one step further and directly linked our carried interest (the amount of money we take after returns to investors) to both financial goals and also to quantifiable impact achievements of our portfolio companies.
We co-developed this 'Impact Carry' model with the European Investment Fund back in 2014 and it has now become the standard for impact funds across Europe.
Read more on the Impact Carry model
Support founders' health
In addition, we are particularly proactive in the area of founders' health and founders' resilience. We know how intense the start-up phase can be for founders. We explore this issue openly and systematically right from the start, and in a manner devoid of stigma. We want founders and leadership teams to experience holistic support on their journey, as this will significantly improve our relationship with them and thus the performance of the company.
Make DEI a priority
Diversity, equity, and inclusion (DEI) has always been has always been a big topic at Ananda. The proportion of our female founders has always been significantly higher than the market average. Now, we want to take a big step further by transferring our experience in DEI to our portfolio companies and making this explicit in our reporting. DEI is also an increasingly important filter in both our team member recruitment and when assessing new investment opportunities. Prioritising DEI earned us a Diversity Level 2 accreditation by Diversity VC this year. This is the highest accreditation currently available.
Read more on Medium
Get better every day
We work very hard in making sure we provide our portfolio companies the best possible support and love getting feedback on our work. We are extremely happy that our effort so far has led to an excellent NPS for 2021.
80
NPS
Ananda Impact Ventures Net Promoter Score in 2021
Johannes Weber
The culture and make-up of a VC team is of course important in determining whether they have really bought into the idea of impact. Are they founder-friendly or are they actually founder-aligned?
Read more on medium